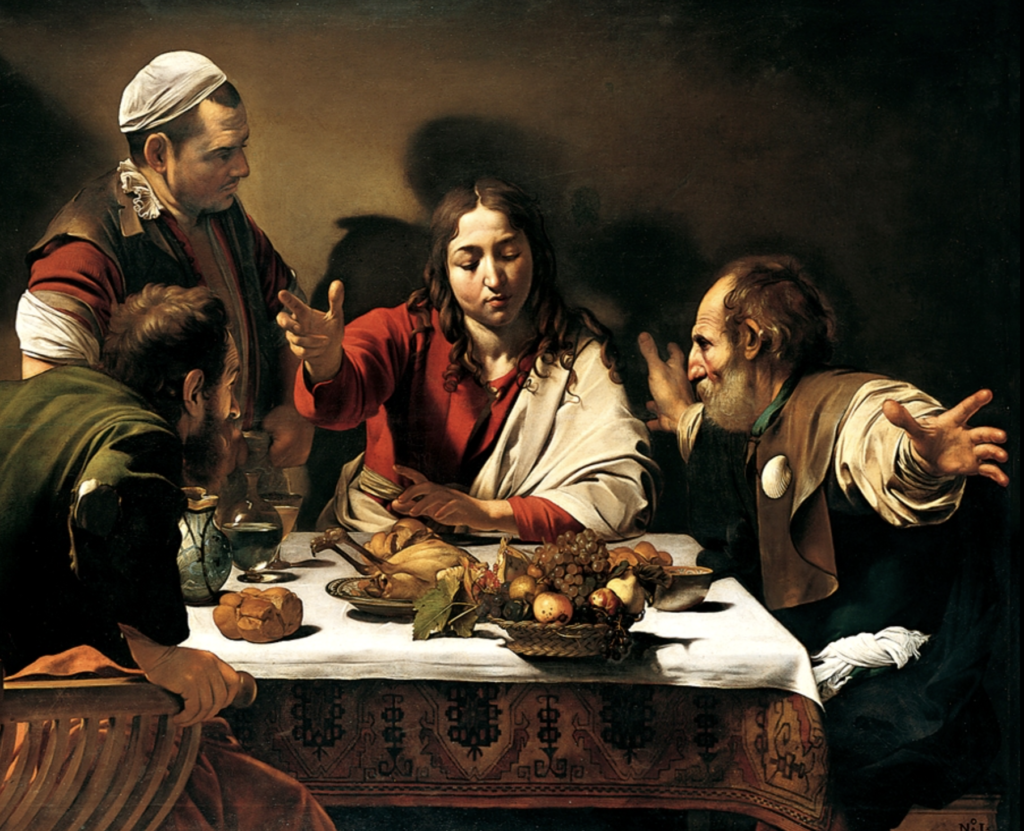 ---
We concluded this brief series with Ted Wood on Friday, May 13, 2022. We started this series on Friday, March 18, 2022, with our teacher, Rev. Jeffery Stivason, Ph.D. based upon Isaiah's prophesies about the "suffering servant." This series is a natural segway to our new series, started on Friday, May 20, 2022, click here to go there, entitled, "How to Study the Bible." We are using the same image for both of these studies, since it shows that unique encounter between Jesus and some of his disciples on the road to Emmaus.
At this time there is no beverage service so bring your own morning drink to get you started. The Barn opens at 6am and we start our Bible Study at 6:30am.
Prior to our brief closing of the Barn due to the Covid-19 pandemic we were studying Paul's letter to the Romans. Jeff Stivason will take us back there after this study. Lots to study and discuss so please join us on Friday mornings.
---
Friday, May 13, 2022 –
Lesson Plan: Rev. Ted Wood –
Audio:
Transcript:
---
Friday, May 6, 2022 –
Lesson Plan:
Audio:
Transcript:
---
Friday, April 29, 2022 –
Lesson Plan:
Audio:
Transcript:
---
Friday, April 22, 2022 –
Lesson Plan:
Audio:
Transcript:
---
Friday, April 15, 2022 – Good Friday
Lesson Plan:
Audio:
Transcript:
---
Friday, April 8, 2022 –
Lesson Plan:
Audio:
Transcript:
---
Friday, April 1, 2022 –
Lesson Plan: – Guest Teacher, Rev. Ted Wood
Audio:
Transcript:
---
Friday, March 25, 2022 –
Lesson Plan:
Audio:
Transcript:
---
Friday, March 18, 2022 –
Transcript: