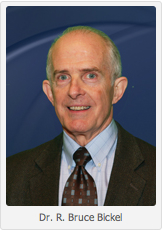 While our faithful teacher, Rev. Jeffery Stivason is recovering from his concussion our Leader and Founder, Dr. Bruce Bickel, is inviting us to join his Tuesday group for a new series on "Fearing God." Don't be afraid! Bruce will walk us through this series with caution and trepidation. Not to worry!
So starting Tuesday, July 28, 2020 at Noon, we are all welcome to join Bruce and his students that form the downtown Bible Study which Bruce started during his days at PNC Bank. This is a Zoom meeting so make sure you have the Zoom app on your computer or Smart Phone. Please contact our Host Sig Tragard if you need help loading the Zoom App on your device. You can reach Sig at 412-209-5702 or write him via email at sigtragard@comcast.net.
Here are important details about joining the weekly Zoom meeting and how to ask questions:
Meeting ID: 737 271 4410
You will need to use the Password to enter the meeting: Scribe2020
During our meeting if you would like to ask questions please follow these instructions:
Click on the icon labeled "Participants" located at the bottom center of your screen (location may differ depending upon what type of device you use)
At the bottom of the window on the right side of the screen, Tap the button labeled "Raise Hand" Your digital hand is now raised.
Amy Lee will notify the hosts that you raised your hand.  If Bruce asks you to talk, please unmute your mic.
Tap "Lower Hand" to lower your digital hand.
Here is a link to our most recent Bible Study on Ephesians, "The Family of God", that Jeff was leading us through. Please pray for Jeff asking God to restore his health. We hope Jeff can return to us soon. Jeff will be taking at least four weeks off, until the end of August, 2020.
You can also use our Bible Study Resources as you study God's word. You can also learn more About the Brave Men with this link. Let's support Bruce as he teaches us again and be gracious guests at his Tuesday study. God is so good to us to bring Bruce back as our teacher in this way utilizing technology so we can all see and hear him again. Thanks be to God from whom all blessings flow.
---
Tuesday, August 11, 2020 at Noon –
Click for our Weekly Newsletter
Lesson Plan: Fearing God – Lesson #2 2020-08-11
Scripture References: Fearing God Scriptures 2020-08-11
Transcript:
Password to Enter Recorded Zoom Meeting Room: ?jGE6TfH
Tuesday, August 4, 2020 at Noon –
Click for our Weekly Newsletter
Lesson Plan: 2020-08-04 Fearing God Lesson 1
Scripture References: Scripture Verses 2020-08-04
Transcript: 2020-08-04 Transcript – Fearing God – Lesson #1
Password to Enter Recorded Zoom Meeting Room: .Ah5bjqQ
Tuesday, July 28,  2020 at Noon –
Click for our Weekly Newsletter
Lesson Plan: 2020-07-28 Fearing God
Scripture References: 2020-07-28 Introduction Verses
Transcript: 2020-07-28 Transcript – Fearing God
Password to Enter Recorded Zoom Meeting Room: G$iJ3nnn