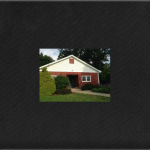 Attached is a PDF version of The Legacy Book that Dick Johnson presented to Dr. Bruce Bickel before a packed Barn with over 100 Brave Men on December 19, 2014. The Legacy Book 2014-12-19 Click on the link to view the 75 page full color Legacy Book.
You can purchase your own copy of this detailed book that tells about God's work in teaching the Brave Men which started back in 1995. This link will provide you with a detailed guide to purchase your own copy of "The Legacy Book" through Snapfish. There is usually a 50% or higher discount. When you first arrive at Snapfish's home page click on "Deals" from their menu which will take you to a new page for the current discount code for Photo Books. Write down that code. You will need to enter it during the ordering process to take advantage of the huge discount. Click here – How to order The Legacy Book – for a Step By Step Guide to order your copy.
You need to go through this guide in order to locate The Legacy Book in our "Group Room" on Snapfish's website.
Each week Snapfish changes the discount code so check back here when you are ready to order. Call or write to Sig Tragard with any questions or concerns, (412-209-5702 or sigtragard@comcast.net)